GEWEX SSG-34B
(by invitation only)
About
In parallel with the
3rd Pan-GASS meeting, Understanding and Modeling Atmospheric Processes
(UMAP 2022) and the
Pan-GEWEX 2022
, the second 2022 GEWEX Scientific Steering Group meeting (SSG-34b) will take place in The HYATT Regency Hotel in Monterey, CA, U.S.A.
The SSG-34B will consist of a morning program on Tue 26 and Wed 27 July 2022 and will focus on activities of GEWEX in relation to our sponsors and international partners.
Agenda
The agenda is available
here
.
Registration
Registration is closed
Venue
The Pan-GEWEX Meeting, will be held at:
Hyatt Regency Monterey Hotel
1 Old Golf Course Rd
Monterey, CA 93940
U.S.A.
Visit
Venue & Travel
for additional information about traveling to and things to do in Monterey.
Many thanks to all participants for a successful meeting with lively
discussions, program updates and new action points for the coming period.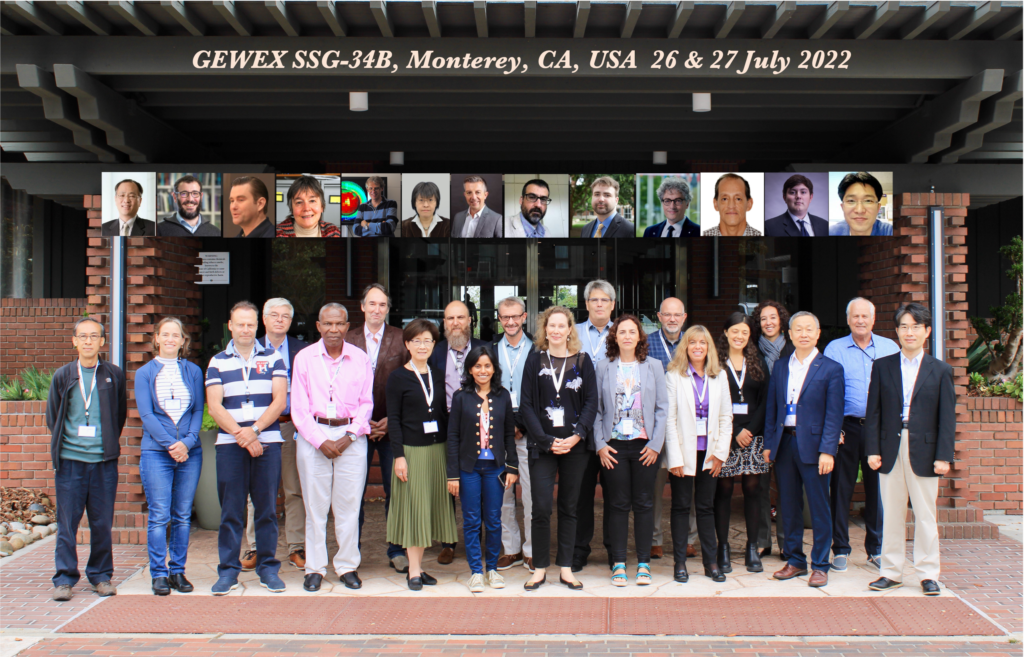 Remotely (left to right): Myoung-Hwan Ahn, Carlo Buontempo, Jared Entin, Gabi Hegerl, Christian Jakob, Misako Kachi, Felix Perosanz, Diego Fernandez Prieto, Jeff Privette, Paolo Ruti, Jose Santos, Alex Da Silva and Seok-Woo Son.
In-person (left to right; back row): Detlef Stammer, Peter van Oevelen, Ali Nazemi, Mike Bosilovich, Jan Polcher, Tim Schneider, Francina Dominguez, Graeme Stephens
(front row): Bob Su, Kirsten Findell, Jürg Luterbacher, Benjamin Lamptey, Jin Huang, Hindumathi Palanisamy, Anne Verhoef, Maria Piles, Leila Carvalho, Carla Gulizia, Xubin Zeng, Hiro Masunaga
Background image courtesy of Liz Lawley,'Monterey Harbor Seals'