The 32nd Session of the GEWEX Scientific Steering Group (SSG) will take place from 27-31 January 2020 at Caltech in Pasadena, CA, USA.
This meeting of the SSG will focus on updating GEWEX's strategy documents and Imperatives to align with WCRP's new priorities.
For the agenda, click here.
Pratical information on venue, transportation, accommodation, Group-Outing, etc. can be found here.
If you have received an invitation and want to attend this meeting, please register.
We ask participants who are scheduled to give a presentation to upload their file as soon as possible.


A big thank you to the generous host, NASA/Jet Propulsion Laboratory.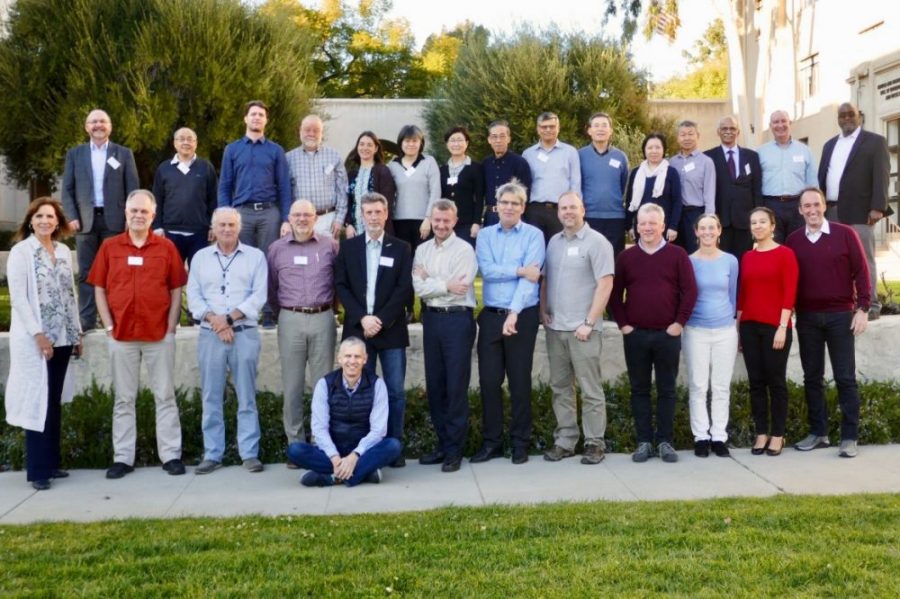 From left to right:
Back row: Ullrich Looser, Qingyun Duan, Daniel Klocke, Mike Ek, Jennifer Arrigo, Misako Kachi, Jin Huang, Bob Su, Anil Mishra, BJ Sohn, Ruby Leung, Xubin Zeng, Kumar Kolli, Germán Poveda, Michael Morgan
Front row: Margaret Srinivasan, Hal Maring, Graeme Stephens, Tim Schneider, Paul Dirmeyer, Mike Bosilovich, Jan Polcher, Tristan L'Ecuyer, Rémy Roca, Kirsten Findell, Francina Dominguez, Peter van Oevelen
Sitting: Christian Jakob
Background image "The dean of Caltech" by Pierre.lag