Practical Information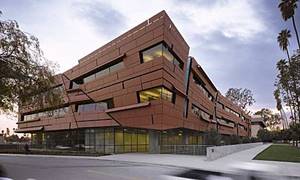 Venue
The GEWEX SSG -32 Meeting will be held at:
Cahill Center for Astronomy and Astrophysics
Hameetman Auditorium
1216 E California Blvd,
Pasadena, CA 91125
USA


Parking
Caltech Campus visitors may park in any commuter (unreserved) stall on campus with a daily or weekly permit. Permits are required in all campus lots between the hours of 7:00 a.m. and 5:00 p.m., Monday through Friday.
Cahill is in close proximity (~50 m) to Caltech's Parking Structure #3. Parking in Structure 3 requires a parking pass—of either the Caltech or visitor variety. Visitor parking passes can be obtained at various places around campus—the most convenient being the auto-kiosk at the SE corner of Structure 3.
For more information on Visitor Parking and costs click here


Hotel
The preferred accommodation hotel is:
Courtyard by Marriot
180 North Fair Oaks Avenue
Pasadena, California 91103
USA
Courtyard by Marriot on Fair Oaks Ave is located 2.3 mi from Cahill Center for Astronomy and Astrophysics.
For directions to the hotel click here


Visa
A foreign national traveling to the United States to conduct temporary business needs a visitor visa (B-1) unless qualifying for entry under the Visa Waiver Program.
For more information on, or application for a visitor visa, click here


Public Transportation
Metro Rail
The Metro Gold Line serves Pasadena and follows the 110 freeway and provides easy access to Downtown LA (DTLA), Arts District, Little Tokyo and East LA. Connections are easily made from Union Station in DTLA to the Red (Los Feliz, Hollywood), Purple (Koreatown), Blue (South LA), and Expo Lines (to USC and Culver City) and to Metrolink commuter train system and Amtrak (for longer distance travel).
The closest stations to campus for walking/biking to are the Metro Gold Line Lake Ave station, Del Mar Station and Fillmore Station. There is free bike and car parking at Del Mar station and free bike parking at Lake Station and Fillmore.
Metro Bus
The most popular local Metro bus services are:
| | |
| --- | --- |
| 180/181 | Metro Local and Late Night goes between Hollywood, Glendale, and Pasadena via Los Feliz Blvd and Colorado Blvd |
| 780 | Metro Rapid goes between Pasadena, Eagle Rock, Glendale, Hollywood/Vine, West Hollywood, Washington/Fairfax |
| 264/267 | goes to Altadena, Pasadena, Arcadia, and then Duarte or El Monte |
| 485 | Local & Express goes between Altadena, Pasadena (Lake Ave near Caltech), South Pasadena, Alhambra, Cal State LA, and Union Station in DTLA |
| 686/687 | Metro Local goes between Altadena and various locations in Pasadena |
| 177 | goes between JPL in La Canada Flintridge and Caltech in Pasadena |
| 720 | goes between Pershing Square and 7th St/Metro (Metro Red Line stops) in DTLA to Santa Monica |
Useful Links