GEWEX SSG-34A
(by invitation only)
About
The first GEWEX Scientific Steering Group Meeting in 2022, the SSG-34A, is hosted by Institut Pierre Simon Laplace (IPSL)and will take place at
Sorbonne Université – Pierre and Marie Curie Campus
(UPMC), Paris, France from 3-5 May 2022. The SSG-34A has two main focus points:
discussions about the new

GEWEX Science Plan

and other strategy documents to align with WCRP's new priorities in anticipation of Phase IV (2023–2032) of GEWEX, and
further work out the details of the PAN-GEWEX program, which will take place at the HYATT Congress, CA, U.S.A from 27-30 July 2022, which should stimulate in particular the cross cutting activities between

the four GEWEX Panels

.
Agenda
Click here for the agenda.
Registration
Registration is closed.
Venue
The GEWEX SSG 34A meeting will be held at:
Sorbonne Université – Pierre and Marie Curie Campus (UPMC)
Zamansky Tower
Panorama – Room 2402 (24
th
Floor)
4 place Jussieu
75005 Paris, France Visit
Venue & Travel
for additional information about traveling to and things to do in Paris.
Visa
Residents of certain countries must apply for a visa in their home country before entering France. With the Visa Wizard you can easily check whether this applies to you or not. Click
here
to acces the Visa Wizard.
Thanks to our generous host, Centre National de la Recherche Scientifique/Laboratoire de Météorologie Dynamique, Institut Pierre Simon Laplace, the GEWEX Scientific Steering Group (SSG) members and Panel co-chairs for a lively, inspiring and productive first 34th GEWEX SSG meeting in 2022 at the Sorbonne Université, Paris, France.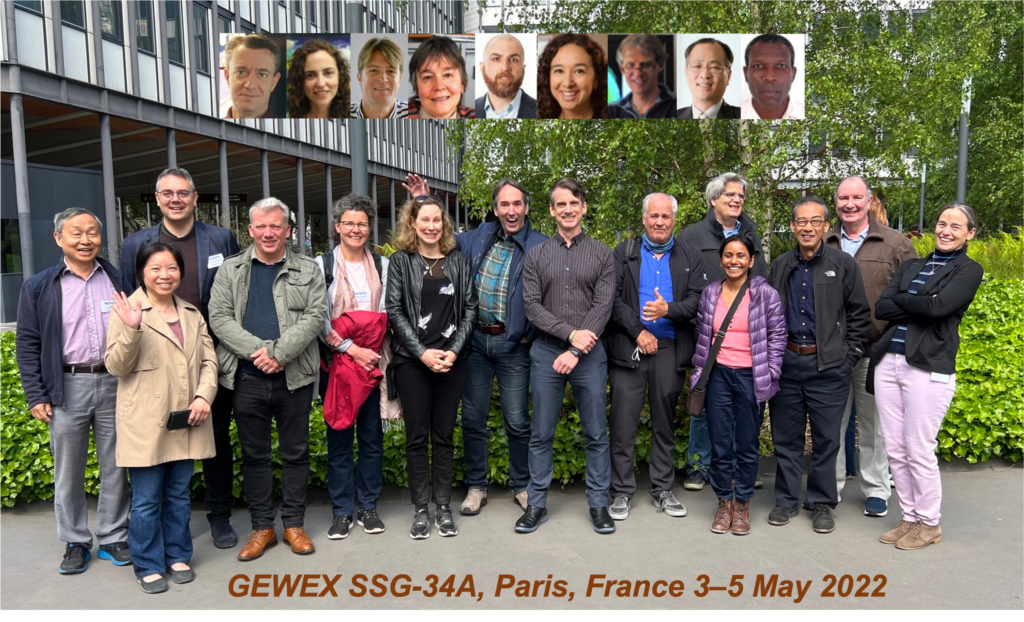 Remotely (left to right): Mike Bosilovich, Maria Piles, Daniel Klocke, Gabi Hegerl, Ali Nazemi, Francina Dominguez, Christian Jakob, Myoung-Hwan, Ahn and Benjamin Lamptey
In-person (left to right): Xubin Zeng, Ruby Leung, Gianpaolo Balsamo, Rémy Roca, Sandrine Bony, Anne Verhoef, Peter van Oevelen, Mike Sparrow, Graeme Stephens, Jan Polcher, Hindumathi Palanisamy, Bob Su, Germán Poveda and Kirsten Findell
Background image by courtesy of Thinkrorbot "Paris"