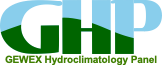 Venue
The 2023 GHP Meeting will take place at Maynooth University, Maynooth, Co. Kildare Ireland.
Maynooth University is located in the heart of Ireland's only university town, about 25km from the centre of Dublin in North Kildare. The
University Campus
(divided into North and South by the Kilcock Road) is closely integrated with the historic town of Maynooth, Co. Kildare, which is easily accessible by Road, Rail and Air.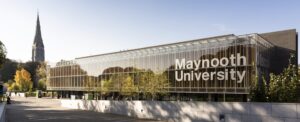 Accommodations
Maynooth Campus provides accommodation, meeting and dining on campus services for visitors. The types of guest rooms at Maynooth Campus range from college rooms to superior rooms, suites and university apartments. Maynooth has two hotels in town: Maynooth Serviced Studios and the Glenroyal Hotel & Leisure Club
Transportation
From the airport
Maynooth lies just 33km south-west of Dublin Airport.
Bus and train
To travel from the airport to the meeting venue by bus, take:
For additional options Bus and Train options click here
Car and Ride Share
Information about car rental at Dublin airport can be found here and use for example google maps for directions to Maynooth University.
A taxi from Dublin Airport to Maynooth University will cost between Euro 57 – Euro 100, depending on the day and time of travel.
Uber is also available at Dublin Airport.
Maynooth – things to see and do
Maynooth is Ireland's university town, home to Maynooth University (MU) and St Patrick's College, Ireland's Pontifical University and main Roman Catholic seminary. In 1795 Grattan's Parliament passed an Act, which created an academy "for the better education of persons professing the popish or Roman Catholic religion". The new College became not only Ireland's national seminary, but also the largest seminary in the world.
Maynooth is steeped in history and the town and surrounding area contains many important buildings and other historical and monastic artefacts.
Maynooth Castle is a great stone castle founded in the early 13th century that became the principal residence of the Kildare branch of the Geraldines. The original Keep, constructed c. 1203, was one of the largest of its kind in Ireland. Later the castle was a stronghold of the 16th century historical figure Thomas FitzGerald, 10th Earl of Kildare better known as Silken Thomas. The castle was overrun in 1535 and was later remodelled in the 17th century when the main focus of the Castle shifted from the original Keep to the buildings in the east of the grounds.
Click here for an overview of things to see and do in Maynooth.
Images courtesy of Maynooth University