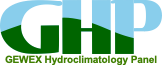 About
The GEWEX Hydroclimatology Panel (GHP) concentrates on improving our understanding of environmental water and energy exchanges at the regional scale and from an integrated perspective. Addressing the water cycle at the regional scale allows us to better understand the many components of the system, from its physical to economic to social aspects. GHP aims to understand and predict continental to local-scale hydroclimates for hydrologic applications through Regional Hydroclimate and Crosscutting Projects (RHPs and CCs), GHP Networks and Global Data Centers.
The 2023 GHP meeting will be held at Maynooth University, Ireland, from Wednesday through Friday, 5–7 July 2023 and is by invitation only.
This year's meeting will be used to review the state of the current ongoing actions (RHPs, CCs, Networks and the links with the Data Centers). GHP members and project leads will evaluate ongoing and planned GHP activities and asses future actions to ensure that the Panel contributes effectively to the leading role that GEWEX plays in the hydrological and climate sciences and related modeling activities. The GEWEX Science Goals and the WCRP Lighthouse Activities will be at the heart of these discussions, which will result in improved interactions between the GEWEX RHPs and strengthen their involvement in the crosscutting projects.
Registration
If you have received an invitation and want to participate in the 2023 GHP Meeting, please Register.
Accomodation, Transportation, Visa and Venue Information
The 2023 GHP Meeting is hosted by Maynooth University, Maynooth, Co. Kildare Ireland.
The need to apply for a visa to enter Ireland depends on your nationality or the country which issued your travel document. Click here for an overview of (Non-)Visa required Nationalities.
Travelers to Ireland are not required to show proof of vaccination, proof of recovery or a negative PCR test result upon arrival. However, people traveling from China are strongly encouraged to wear a face mask for the full duration of their journey including all legs of the journey, during transits and in flight. The latest requirements for traveling to Ireland can be found here.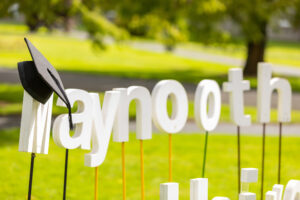 Detailed information about traveling to Ireland, accommodations and venue can be found in the Practical Information section.
All images courtesy of Maynooth University (background image South Campus).