The Global Land/Atmosphere System Study (GLASS) is a volunteer-based research coordination panel focusing on land surface model development and evaluation in three core areas: benchmarking, land-atmosphere coupling and model-data fusion. GLASS encourages and coordinates community-based activities in these areas, covering climate and weather timescales in both offline and coupled modeling environments, across the coupled water, energy and carbon cycles. Activities coordinated in this way, with participants from a wide range of institutions internationally, reduce the potential for duplication in research and act as a catalyst for international collaborations.
This year's annual GLASS Panel Meeting will review progress of the GLASS working groups and projects, as well as those with similar related research interests. As one of the four panels of the Global Energy and Water Cycle Exchanges (GEWEX), a core program of the World Climate Research Program (WCRP), the GEWEX Science Questions and the WCRP Grand Challenges will be at the heart of these discussions.


Agenda
For the agenda, click here.
If you are scheduled to give a presentation, please upload your file (JPG, PDF, PNG) as soon as possible.

Registration
If you have received an invitation and want to attend the 2019 GLASS Panel Meeting please register.

Venue and Lodging
The 2019 GLASS Panel Meeting will take place at NCAR/UCAR Foothills Lab 1, 3450 Mitchell Lane, in Boulder, Colorado, USA. For the pdf-map and directions click here
For this occasion a block of 16 rooms is set aside at a special meeting rate of $219/night (plus 12.49% tax; includes complimentary breakfast and WiFi) at Residence Inn by Marriot Boulder.
If you would like to make a reservation at the above rate, please book your room through Group Rate GLASS Panel Meeting.
The Residence Inn by Marriot Boulder is a 13 minutes walk or a 4 minute drive from NCAR Foothills Lab.
Other useful links:


Our thanks go out to the Organizing Committee, Sponsors, host National Center for Atmospheric Research(NCAR) and Participants. Special thanks go out to Lisa Packard, UCAR catering staff and Bret Batterman.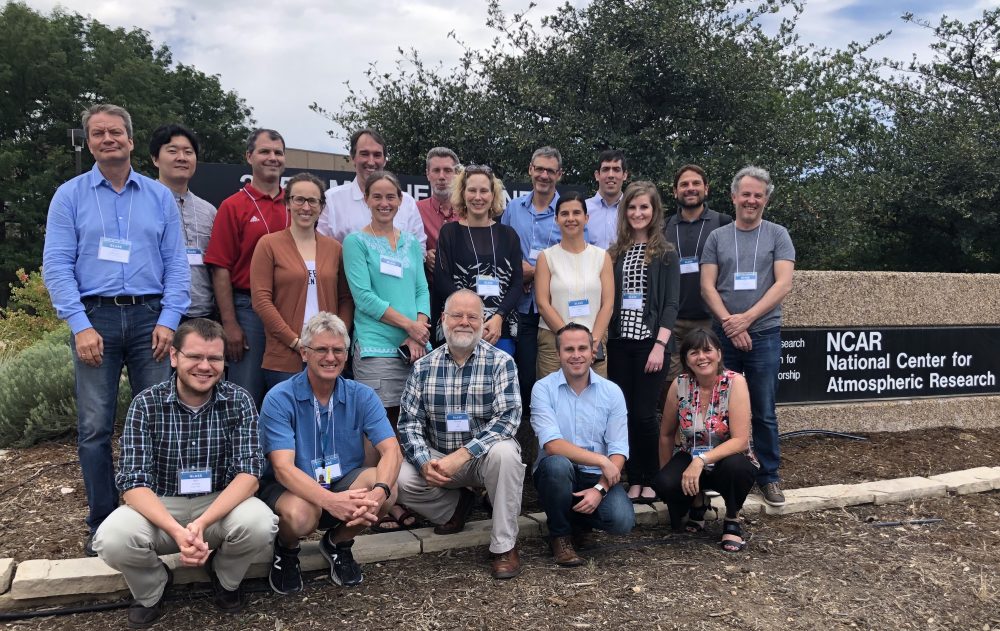 Participants of the 2019 GLASS Panel Meeting, at National Center for Atmospheric Research(NCAR), Boulder (CO), USA (left to right)
Back row: Hyungjun Kim, Dave Turner, Peter van Oevelen, Paul Dirmeyer, David Lawrence, Craig Ferguson, Joe Santenello
Middle row: Volker Wulfmeyer, Rachel McCrary, Kirsten Findell, Anne Verhoef, Samiro Khodayar Pardo, Tricia Lawston, Gab Abramowitz
Front row: Nate Chaney, Tilden Meyers, Mike Ek, Joshua Roundy, Fernande Vervoort
Background image courtesy of Bruno Sanchez-Andrade Nuño
"Goss – Grove, Boulder, Colorado"