The meeting will be held in downtown Washington, D.C. across the street from NASA Headquarters at the address below. If you are using the local subway system, the Metro, the closest stop is the Federal Center station on the orange line. The Metro trip planner can help you navigate the system to get to the Federal Center station, and you can find Metro maps here.
USRA
425 Third Street SW, Suite 940
Washington, DC 20024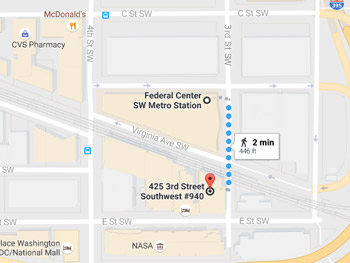 Background image by NASA's Marshal Space Flight Center used under Creative Commons license.