| Venue | Accommodation | Transportation | Entry requirements | Santiago | Map |
Venues
As May 1st is a public holiday in Chile, the GEWEX SSG-35 takes place at two location:
On Monday May 1st, 2023, the GEWEX SSG-35 will take place at
MR. Hotel
Av. Pedro de Valdivia 164,
Providencia, Región Metropolitana, Chile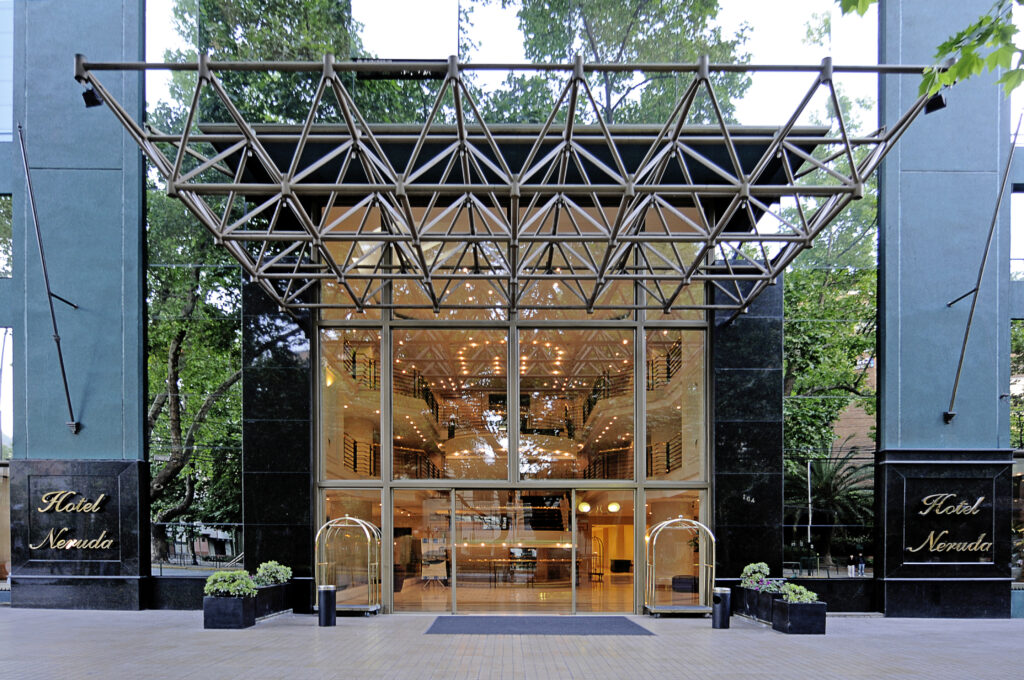 From Tuesday to Thursday, May 2–4, 2023, the GEWEX SSG-35 meeting will take place at:
Universidad de Chile
Facultad de Ciencias Físicas y Matemáticas (FCFM)
Campus Beauchef – Room B06
Av. Beauchef 851,
Santiago, Chile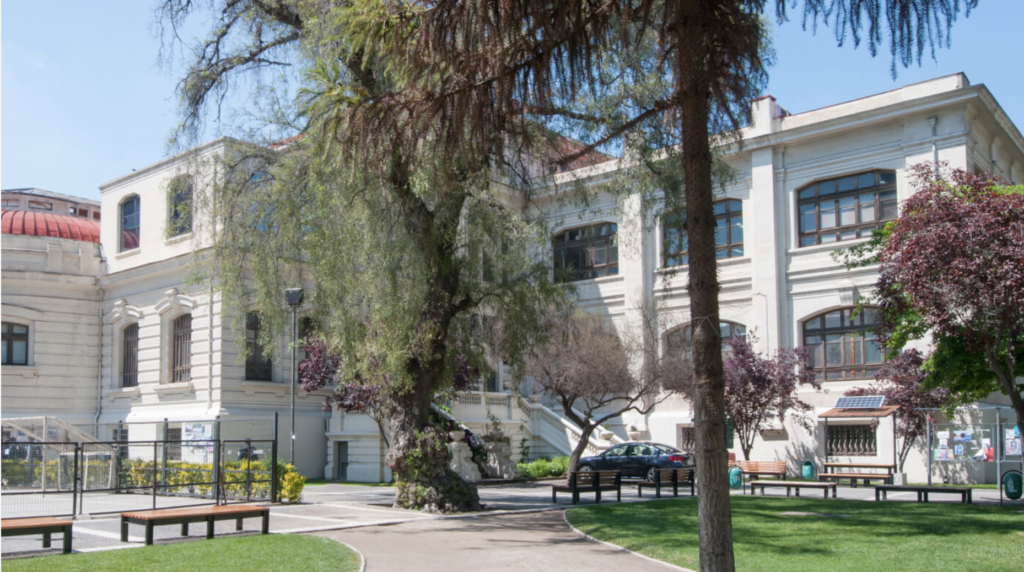 Accommodations
It is strongly recommended to book your lodgings in the Providencia or Las Condes area, ideally at walking distance from Subway Line 1 or Subway Line 2, because the Metro de Santiago is the most effective (and safe) way to move around the city. Hotel rates in Santiago range between US$ 70 – 200 per night.
We have negotiated a special rate at the MR. Hotel, located 4 min. walking from Metro station Pedro de Valdivia (Line 1).
| | | | |
| --- | --- | --- | --- |
| Room type | Max | Beds | Rate1 |
| Single | 1 quest | 1 Queen | US$ 77 |
| Double | 2 quests | 1 Queen | US$ 86 |
| Double Twin room | 2 quests | 2 Queens | US$ 86 |
| Triple room | 3 quests | 3 Queens | US$ 117 |
1 Rate does not include 19% VAT.
Foreign travelers can waive this tax if (a) show their passport + custom document and (b) pay in US$ (credit card or cash).
1 Rate includes breakfast (buffet), WIFI, Gym, pool, etc.
If you wish to book your accommodation at the MR. Hotel at the special rate, contact them directly at reservas@mrhoteles.cl and refer in your message to the GEWEX SSG-35 meeting.
Transportation
Santiago Airport to City
For your safety it is recommended that you use the transportation service authorized by the Santiago Airport (taxi or shuttle service).
Taxi
It takes about 20 minutes and a taxi fare between CLP 15,000 – 20.000 to tavel from the Airport to downtown Santiago. Santiago Airport has introduced a controlled route system known as Vía Controlada that provides taxi service.
This new system allows passengers to know beforehand the charged fare before picking up the taxi and make sure the driver has licence to operate at the airport.

Black and Yellow taxi are regular taxis and run with a meter.
Blue taxis are used for tourist and taxi charges are fixed according to destination.
In order to take a taxi, the ground transportation desk is located at the luggage claim area, before the exit gates inside of the Arrivals Hall. It's advised not to interact with the aggressive taxi drivers and representatives which are located in the baggage claim area.
Ride sharing service and Transfers
Uber is available at Santiago Airport. The fare of a one-way trip is about CLP 8,000 – 16,500.
To book your transfer from the Airport to your destination in Santiago go to https://www.santiago-airport.com/transfers.php. The driver will be waiting for you in Arrivals along with a board with your name on it.
Additional information about Santiago Airport transportation go to https://www.santiago-airport.com/transport.php
Transportation to Campus Beauchef
The best way to get to the Beauchef campus is using the Santiago subway ("Metro"). Nearby stations include "Republica" (Line 1) and "Toesca" (Line 2). After taking the subway, you will need to walk 15 minutes from the closest station to our campus (see the Map of Campus Beauchef neighborhood). Alternatively, your hotel staff can get a taxi for you
Entry requirements
Please check with the Consulate of Chile in your country if you need a VISA to enter the country. Depending on your country of origin, you may need to pay a fee upon arrival at the Santiago Airport.
To enter Chile, passengers that are not resident in Chile may be required to present vaccination certificates from the country where they were vaccinated and an identity document. Those who are over 18 years old and not vaccinated may be required to present proof of a negative PCR test taken within 48 hours of departure to Chile. For more information please visit Travel to Chile.
Santiago
Chile is a long, narrow country that extends from the Andes Mountains to the Pacific Ocean on the southwest side of South America, from latitude 17° 30′ S in the Altiplano to 56° 30′ S at the far end of continental Chile. Accordingly, Chilean' climate encompasses a variety of conditions including the hyper-arid Atacama Desert in the north, the Mediterranean-like center part and the rainy, temperate western Patagonia in the south.
Santiago is the country's capital and largest city in terms of population and employment. The city of Santiago is located at foothills of the Andes, just in the Central Valley, at about 500 meters above sea level.
For information about Santiago and what it has to offer go to https://www.chile.travel/en/where-to-go/destination/santiago/ .
Map